"Digital Marketing" is the future of "Digital India" and the future of our next generation. In present times, Digital Marketing has outnumbered all the other professional courses. With additional support to the "digital India campaigns" by our Honorable Prime Minister Narender Modi himself, the future of Digital Marketing seems all the brighter. Seeing the amount of the enormous growth factor in this industry and the pace with which this Industry is growing everybody is interested in learning Digital Marketing from the Best Digital Marketing Institutes in Delhi. Be it a school pass out, a graduate, a working professional or a business owner each and everyone is slowly realizing the benefits of learning Digital Marketing. In the present times, the Internet Marketing Course or the Online Marketing Course is a must-have skill for all.
Digital Marketing is one such field that has no specific education restriction. Whatever field that you have studied in whether in School or College, Digital Marketing welcomes all and gives equal opportunities to everyone to grow in this industry.
Marketing is required in each and every business whether it's small, medium or a large enterprise. In the past few years marketing has changed drastically. Companies have stopped relying on Traditional Marketing methods as they are expensive and can't be measured. Businesses have now started opting for the marketing of their products over the digital platforms as it is convenient and feasible.
Why Should You Learn Digital Marketing
Learn More: Scope in Digital Marketing
Digital Marketing is the only method that suits everybody's pocket and provides measurable results.
With Best Digital Marketing Institutes in Delhi, one can advertise their business, products, and services on their own without taking any external help. Moreover, it includes a huge benefit of marketing across the world and not just in a limited area.
The job options are numerous in the Digital Marketing field. This is one of the leading Industries that has already generated more than 20 lakh jobs in the year 2021 and the number of jobs in this field is set to reach a whopping number of 50 lakhs by the year 2030.
At present, the demand for Digital Marketers is huge in comparison to its supply.
We have mentioned below a list of the top 10 Institutes in Delhi that provide quality training and assure placement assistance to all its students.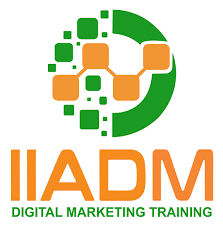 Indian Institute Of Advanced Digital Marketing
This Digital Marketing Institutes in Delhi has already trained more than 10,000+ Professionals in last 5 years of its opening. IIADM is considered to be the Best Digital Marketing Training Institute in Delhi providing Google certified Digital Marketing Training. While conducting their training sessions they spoke with many students and took their reviews regarding the courses that they are offering and the courses being offered by other Digital Marketing Institutes that they visited. Many students felt that they wanted basic knowledge but had to pay the complete course fees and for much detailed knowledge was a must-have but they were being offered only the limited duration course.
On the basis of their reviews, IIADM has recently added New Best Digital Marketing Courses to their list based on student's requirements and needs. They have introduced 2 new courses whereby students can choose the course as per their requirement and interest and pay the course fee also accordingly.
The best part of Our IIADM – Digital Marketing Institutes in Delhi is that they are returning a fair amount of students fees back to the students through their PAID INTERNSHIP PLAN.
There is no other institute that is offering such a plan at the moment. This is something that each and every student wishes for, practically practicing all the modules and being paid to do that. So, it's not just that a student is paying, a student is also earning a good amount while they are still practicing their modules practically. We offer a digital marketing course in Delhi with placement.
Moreover, both courses have the option of securing a PAID INTERNSHIP PLAN. There are very few Institutes that think like what a student feels, keeping aside their monetary gains.
List Of Top Digital Marketing Institutes in Delhi
IIADM – Indian Institute of Advanced Digital Marketing
Dsim ( Now Digital Vidya )
Digitalvidya (Offers Online Courses)
Manipal Global
AIMA
Edupristine (Offers Online Courses)
NIIT ( Offers Online Courses )
Simplilearn
Digital Cruise
Hi-Aim
1. IIADM – Indian Institute of Advanced Digital Marketing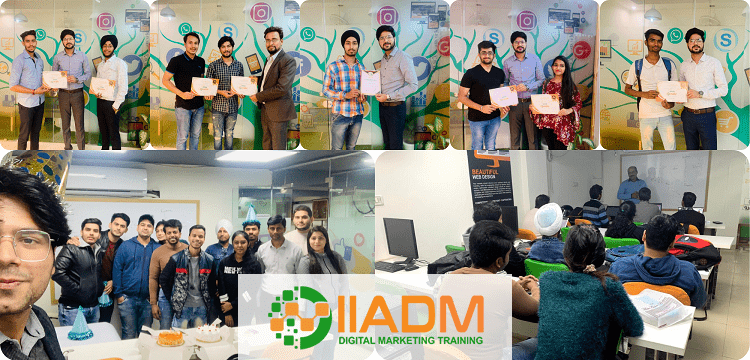 Locations of IIADM: Delhi (Dwarka), Haryana (Bhiwani)
Modules Offered: 17 Programs (180+ Modules) – Basic to Master Level training
Course Fee: 25k-49K
Mode of Teaching: In Class ( offline ) & Online
Certificate: 20+ Certificates – All Industry recognized certifications (Including Google & Facebook).
Mail Id: support@iiadm.in
Website: https://iiadm.in
Contact: 011-79602121 / 8130014713
2. Dsim ( Now Digital Vidya )

Modules Offered: 36
Course Fee: INR 86000/-
Mode of Teaching: In class/Online
Certificate: Yes
Contact: 8800290309
Location: Delhi, Gurgaon, Jaipur, Pune, Bangalore, Hyderabad
3. DigitalVidya

Modules: 15
Fees: 49,900 + 18% GST
Mode Of Teaching: Online
Certificate: Yes
Contact: 011-47597475 / 8010033033
Location: Pitampura, Delhi
4. Manipal Global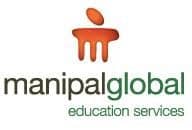 Modules: 11
Fees: 34,500
Mode Of Teaching: Online
Certificate: Yes
Contact: 18001035941
Location: Okhla, Delhi
5. AIMA

Modules: 7
Fees: INR 36000 + 18% GST
Certificate: Yes
Contact: 011-24645100 / 9250127573
Location: South Delhi (64 Centers in India)
6. Edupristine

Modules: 25
Fees: INR 60,000
Certificate: Yes
Contact: 18002005835
Location: South Delhi
7. NIIT

Modules: 12
Fess: INR 82,500/-
Certificate: Yes
Contact: 1800208105
Location: Gurugram
8. Simplilearn

Modules: 5
Fees: INR 39000/- + 18% GST
Certificate: Yes
Contact: 18001029602
Location: South Delhi
9. Digital Cruise

Modules: 25
Fees: INR 30,000
Started In: 2008
Certificate: Yes
Contact: 9540404843
Location: Delhi-NCR
10. Hi-Aim

Modules: 17
Fees: INR 35,000 + Tax
Certificate: Yes
Contact: 9212014014
Location: Karol Bagh, Delhi
These are all top Best Digital Marketing Institutes in Delhi.
General FAQ
---
Which institute is best for digital marketing in Delhi?
What matters at all is proper practical knowledge about every little topic. So, In IIADM every single student starts his/her own website from the second day. Which gives them proper practical knowledge about everything. And just what they learn, they apply. So, you'll learn everything in a Practical way of learning.
Which course is best for digital marketing?
IIADM provides you Basic to Truly Advanced Digital Marketing courses where you'll learn all the tools with proper does and don't strategies. So, you should always go for an Advanced level training where just after the course we provide you a Paid Internship also. Which will transform you into a Professional Digital Marketer.
What is the course fee for digital marketing in IIADM?
IIADM provides you multiple types of Digital Marketing Courses and the fee will vary between 15,000 to 49,000. Here you'll get very basic to minutest knowledge about Digital Marketing and the in and out of Digital Marketing with ample of time fixed for the practical learning that will transform you into a Professional Digital Marketer.
What is Digital Marketing Course?
Digital Marketing is also known as Internet marketing and Online marketing. Here we use internet-based platforms to market the products and services. And Digital Marketing Course can educate you about every platforms and tools which is used to do Digital Marketing.
The Best Recommendation for Digital Marketing Institute is IIADM

So, the final choice is yours. It's only you who could decide which of the Institute is the best fit for you and your future. As said by someone "One decision can make or break your future".  Amongst all the Institutes mentioned above the
best Digital Marketing Institute in Delhi is IIADM
which is offering a Paid Internship Plan to its trainees, something that no other institute is offering.
Reasons to choose IIADM
Internship with companies
Lifetime Classes Access
Live Online Classes
Training on Live Projects only
Blogging, Freelancing & Business practical Support with classes
15yrs+ Experienced Trainers
Backup Classes & Online Support
21+ Certifications by Top Companies
Best In-depth Master Training
101% Practical Course
Why IIADM Digital Marketing Institute is Different from any Other Digital Marketing Training Institutes in Delhi
Professional Course:
This course is the 1
st
amongst the 4 New Courses. The duration for this course is 3 months and it has been designed for people who are interested in having the basic knowledge of Digital Marketing. This one is best for students who have done their Post-Graduation or MBA or for the Entrepreneurs or people who are interested in starting their new business. This course will provide you the basic knowledge about What Digital Marketing is and how it can be beneficial in the future. The Business owners and the new entrepreneurs will be able to easily track their marketing work if they have hired any marketing agency for getting the work done. This course comprises of 16 modules and 1 month has been kept aside for the
PAID INTERNSHIP PERIOD
. So,
2 months
is the core knowledge gaining period and
1 month
is for the core practical training and a student gets paid to learn things practically and that too on the Live Projects that are being worked upon by the Institute.
Comprehensive Level:
This is the 2
nd
in a line of the New Courses and has been introduced keeping in mind the students who can spare some more time post their P.G. or MBA. This course will cover more than basic knowledge. It is beneficial for the Business owners and the upcoming Entrepreneurs also as they themselves will be able to market their brand and products and services post completion of this course and will not need to hire any marketing agency for their business. The course duration for this course has been set at 6 months whereby
4 months
will be dedicated to core knowledge about Digital Marketing and
2 months
will be the
PAID INTERNSHIP PERIOD
wherein students will practically practice all the modules and will get paid to do that. No other Digital Marketing Institutes in Delhi Offer such a privilege to their students.
Advanced Course:
This is the 3
rd
course and the duration for this course is 9 months. This course is beneficial for students who have completed their schooling or Graduation and are interested in doing a Professional Course and get job ready within 9 months itself. Post completion of this course there's no other course that a student needs to do as this course itself will get them a good job with a good starting package. This course will be more than just gaining basic knowledge. A lot of important things will be covered in it along with a detailed understanding of all the modules. The new courses that IIADM has come up with have been highly appreciated by the trainees. In this course, 
5 months
have been dedicated to the core knowledge of Digital Marketing and
4 months
for thorough practical training of all the modules. Trainees will be paid for those 4 months as per the
PAID INTERNSHIP PLAN
.
Proficient Course:
This is the 4
th
one in the list of the New
Digital Marketing Courses
. This course is meant for the students who prefer doing a diploma course post their schooling or graduation and then start working. This course is just like a Diploma course for one year as the duration for this course is 12 months. Out of the
12 months
duration, 
6 months
have been set for the core knowledge of Digital Marketing and
6 months
for the core practical knowledge. In this course, a student will get to know the in and out of Digital Marketing as a whole and post completion of this course a student will walk out as a Professional Digital Marketer. In the last 6 months of the course duration, students will get paid to practice each and everything over the Live projects and will be paid accordingly. This course is the best of all the courses because with so much practical knowledge a student can easily secure a job for themselves in any Company with a handsome salary package.
Apart from the 4 new Courses mentioned above IIADM also has an option of Customized Courses for students who would like to have detailed knowledge of any particular module.
So, there is something for each and everyone to choose from. No more course and course fee restrictions for anyone. In addition, students get a chance to earn a part of their fees back and placement assistance too. So, no more job finding stress also. First of all, a student starts earning while they are still practically learning Digital Marketing and then they get placement assistance from the Institute.
Students who wish to work as a Freelancer will get to know the techniques to grab a project online.
What Makes Our Institute Better than other Digital Marketing Institutes in Delhi is All the students will be rewarded with an Industry Recognized Certificates from IIADM, Google & Facebook.
There are various departments or categories in 
Online marketing courses
that one can choose to work in, like: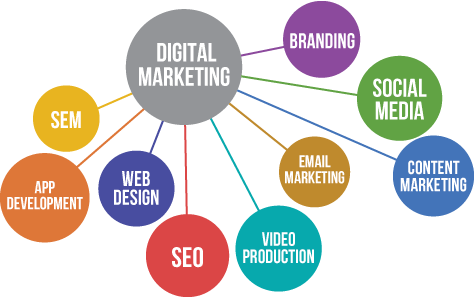 SEO:
Search Engine Optimization
, a process of getting a website ranked on the top of the search engine's result page for free i.e. without paying for any kind of advertisement. Google is one of the top search engines handles approx. 3.5 billion searches every day so getting a website over the top of the search engine is a task for everyone. Out here you will learn to optimize a website over the search engine and make it rank on the top. Ranking matters the most in case of organic search as the more you rank the more will be the visitors on your website and more sales.
SMM:
Social Media Marketing
, one of the most interesting processes which involve marketing on social media channels like Facebook, YouTube, Twitter, Instagram, etc. Everyone in the world loves to post their clicks, their emotions and other things over social media and with so much time being devoted to social media it is considered to be one of the best mediums to advertise. Social media offers both free and paid marketing. One should attend demo classes of
social media marketing courses in Delhi
the professional techniques to advertise over the social media channels and increase their presence online and sales. If an advertisement is liked by the audience it will definitely be shared further with their contacts which helps in the promotion of a brand.
PPC:
Pay Per Click
or Google AdWords, a process wherein you learn to advertise over Google. Google provides this facility of advertising with some cost and it charges the Company when a customer clicks on the ad. It is the job of the digital marketer to decide the amount for spending over the ad which would get maximum leads for the company. The companies that need instant results opt for PPC. There are various types of ads and campaigns that can be made over Google and published across the world.
Email Marketing:
a process wherein a company or a brand is promoted by sending emails to prospective clients. When using email marketing a company can give in the full details about its products and services and its promotions and offers. Out here one will learn about the techniques involved in sending bulk emails and how you could get the promotional emails land in the inbox of the customer. One will also learn about the strategies used to write emails that would force a customer to open the email and read it.
Content Writing:
which will teach you to write effective and evergreen content. Content plays a major role in promoting a website and transforming a company into a Brand. Content is required for the Website pages, Blogs, Articles, Press Releases, Emails, SMS, Ads, etc.
Mobile Marketing:
Another important aspect of Digital Marketing is Mobile Marketing, wherein you will learn to advertise over mobile phones through Bulk SMS and WhatsApp. There are many who still do not use the internet but definitely, have a phone with them. So, the best option to reach such an audience is through mobile marketing.
Freelancing:
Digital Marketing also gives an opportunity to everyone for working as a Freelancer, sitting and earning from the comfort of home. For females who want to start their second career post-marriage or pregnancy, Digital Marketing is the best option as you could do work sitting at home and giving your family the time that they deserve. One could also choose the project that they wish to do and the clients that they wish to work for and also choose your time duration for completion of the projects.
Conclusion
When it comes to the Institutes providing the
Digital Marketing Training in Delhi
, the number is huge, just like the scope of Digital Marketing. However, not all provide quality training. It's necessary to select the right and
Best
Digital Marketing Institutes in Delhi
for deriving maximum knowledge and augmenting future job options.
What else is left to worry about?
So, take some time out to go through all the details and information being provided by the Institutes and then select the right one.