Digital Marketing Interview Questions
Digital Marketing has become one of the fastest growing career opportunity now a day because of "Digital India Campaign" started by our Prime Minister Requirement of Skilled as well as fresher candidates in Digital marketing is increasing tremendously. So we decided to provide you top
Digital Marketing Interview Questions
and answer in this post.
1. Tell me about your Self?
Start with I am Your Name, Residence, family introduction, your qualification, work experience
For example:
My name is Sanju Sharma. I live in Delhi. I have done B.S.C in computer science and Master in Computational Science and Engineering. I have 5 years of experience in Digital Marketing and I have One brother and Mother Father in my Family.
2. What is Search Engine and list an example of search engines?
Search Engine is a Web application that provides information on the basis of algorithms and data from its database based on the user query, keyword and search intent. Examples of search engine: Google, Yahoo, Ask, Bing, DuckDuckgo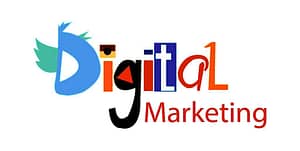 Digital marketing is a marketing technique in which we use digital equipment such as Mobile Phone, iPad, Tablets, Computers etc. to promotes our product and service to online users.
4. Did you know what are the types of SEO?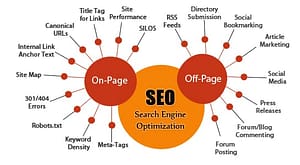 2 types of SEO which are
On Page Optimization
Off Page Optimization
SEO
stands for Search engine optimization in which we optimize our website or web page to increase its visibility on different search engine by following search engine guidelines. Also Read:
SEO Interview Question and Answers
6. Which SEO techniques are popular?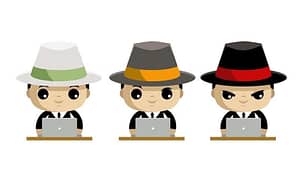 Mainly three type of SEO technique is popular 1. White Hat SEO 2. Black Hat SEO (Negative SEO 2. Grey Hat SEO
7. Difference between the Black hat and White Hat SEO?
White hat SEO we optimize our website or webpages on the basis of Search engine guidelines and considering user intent in our mind Black hat SEO we optimize our website only for ranking purpose without considering user intent and search engine guidelines.
8. Example of Black Hat SEO Techniques?
Low quality of duplicate content Links from spam sites Links from adult content sites Keyword stuffing Cloaking Google Bowling etc.
9. What is Meta tag and explain about Title, Description and Keyword Meta Tags?
The meta tag is the elements in HTML that interact with Search Engine.
Meta Title
– Title tag is an important factor for SEO and Click Through Rate (CTR). It helps the user to understand the content of a webpage. It is the main headline of the webpage content which must contain the main keyword in it.
Meta Description
– Meta Description is a small summary of the webpage content for a better understanding of the webpage.
Meta Keywords
– Meta Keyword is the HTML code of a Web page that helps search engines to understand what the topic is about.
10. What are the limitations of title and description tags in Google, Yahoo, Bing & Ask.com?
Every search engine has its own algorithm and character limits for meta tags.
Google.com:
Description length 150-160 characters & Title length 50- 60 character.
Yahoo.com:
Description length 155-165 characters & Title length 60-72 character.
Bing.com:
Description length of 155 characters & Title length 65 characters.
Ask.com:
Description length of 312 characters & Title length 70 characters.
11. What is 301 and 302 redirect and effects of redirects on SEO?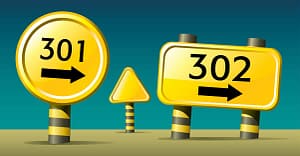 301 use to redirect URL from old page to new page permanently. In 301 redirect SEO, Link Juice pass through from old URL to New URL. 302 use to redirect URL from old page to new page temporarily. In 302 redirect SEO Link Juice not pass from old URL to New URL.
12. What is the robots.txt file?
It is a text file which allows or disallow crawler from crawling a webpage of the website.
13. What is Sitemap and types of sitemaps?
The sitemap is the list of webpages which make web crawl easy to understand the hierarchy of the URL and crawl it efficiently.
14. How to Restrict Search engine Spider's to Crawl a URL?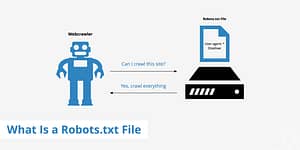 It can be Done by three Ways:
Robots.txt
rel=nofollow
Robot Meta Tag: <meta name="robot" content="noindex,nofollow">
15. Difference between SEM and SEO?
SEM (Search Engine Marketing) and SEO (Search Engine Optimization). Instead of this SEO mainly provide the top position in search engines and organic traffic to a website and SEM involves the use of Google AdWords and other paid channels of advertising.
16. What are the top 5 most important on-page factors according to you?
Top 5 most important on-page factors are
Meta tags (Title, Description, Keyword)
Bounce Rate
Website speed
Image Optimization
Content Optimization
17. What is LSI Keywords?
Ans. LSI stands for Latent Semantic Indexing. It's a data retrieval technique which finds a connection between words and related words of the main keyword. Website to find LSI Keyword:
LSI Graph
18. What is SERP?
SERP stands for search engine result pages refers to the pages shown on the search engine when a query is a search on a search engine.
19. Explain long tail keyword?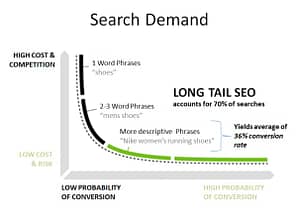 Long tail keywords
are the phrase that contains more 4+ words to make search intent highly specific which content main short tail keyword with high volume and competition and a low-value specific keyword.
20. What is Canonical URL?
This means that your website can be accessed from multiple URL.
Such as
www.example.com example.com/ www.example.com/index.html example.com/home.asp
21. What are backlinks?
Backlinks are the link that shifts a user from one URL to another. It is also called incoming links
22. Difference Between Do follow and No follow backlinks with Syntax?

Do follow
– Do follow links are those link that passes link juice from one site to another Syntax: <a rel="dofollow" href=" https://iiadm.in/ "> Indian Institute of Advance Digital Marketing</a>
No follow
– No follow links are those links which restrict crawler to crawl that web page which results in no exchange of link juice between the two. Syntax: <a rel="nofollow" href=" https://iiadm.in/ "> Indian Institute of Advance Digital Marketing</a> A link will be nofollow only if you define nofollow in it's rel tag otherwise it is do follow regardless of do follow is written in rel tag or not.
23. What are inbound and Outbound links?
Inbound
links also called internal links which links a webpage to its own webpage.
Outbound
links also called external links which links a webpage to any third-party website means other than your website.
24. What is the Google Algorithm and Its Major Updates?
Algorithms are the set of rules followed by Google to rank a webpage of a specific query.
Panda Launch date: February 24, 2011 Hazards: Duplicate content, thin and plagiarized content, tool generated text content, keyword stuffing
Penguin Launch date: April 24, 2012 Hazards: link from irrelevant sites, links with over-optimized anchor text
Hummingbird Launch date: August 22, 2013 Hazards: Keyword stuffing; low-quality content
Pigeon Launch date: July 24, 2014 Hazards: Poor on- and off-page SEO
Mobile Friendly Launch date: April 21, 2015 Hazards: Non-responsive website, poor mobile usability.
Rank Brain Launch date: October 26, 2015 Hazards: lack of query specific and searcher intent, shallow or thin content, poor UX
EMD Update Launch date: September 2012 EMD Stands for Exact Match Domain prevent low-quality website or webpages to rank on SERP just because they have exact match key phrase in their domain name.
Pirate Update. Launch date: August 2012 prevent sites with many copyrights claims to rank on search engine result pages, as filed through Google's DMCA system
Learn More:
Google Algorithm Updates
25. What is AMP?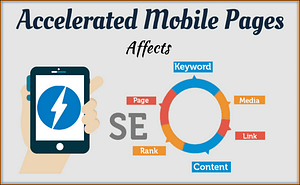 AMP
(Accelerated Mobile Pages) it is an open source coding standard which makes a website load faster on a mobile phone since mobile responsive and site speed in one of the major ranking factors in SEO.
26. What is keyword density, how to calculate and Ideal Keyword Density range?
Keyword Density is the percentage of a particular keyword or key phrase appears on a web page. Keyword Density= how many times a keyword repeats in an article / total length of an article *100 Keyword Density Range: 0.5-2.5%
27. What is the Disavow tool and how to disavow negative link of a website?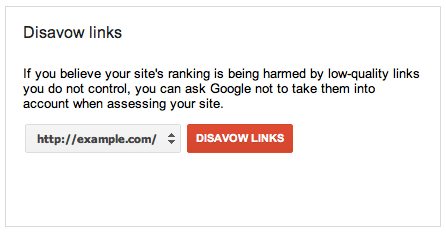 Google disavow link allow a publisher to inform Google to not count a certain type of links from a specific website. To make Google remove certain link or domain you should add this links and domain to a text file in .txt format and submit that to the Google disavow tool. Learn More:
Remove Spammy links by Google Disavow
28. What is CTR how to calculate it and boost it?
CTR stands for click-through rate CTR is calculated by link click divided by impression*100
Methods to boost CTR
Write an interesting headline.
Use your main keyword in the title tag
Use modifiers such as best, buy, step-by-step, comprehensive guide current year etc.
Use special symbols such as [focus term] to make your listing look different in search results.
29. What is content marketing?
Content marketing is a process of creating and sharing or promoting content such as (video, ppt, blog, infographics, podcast etc.) to increase our brand visibility to the target audience.
30. Differences between bounce rate pogo sticking and bounce rate?
Pogo sticking
– When a user searches a term visit a website and quickly hit back and start visiting a different website is termed as pogo sticking.
Bounce Rate
– Bounce rate means a user leave the page without click on any internal link. If a user found its answer in one post than there is no need of clicking the internal link of the website that means higher bounce rate is not bad and the bounce rate is not in over control.
31. What is Alexa Rank in SEO?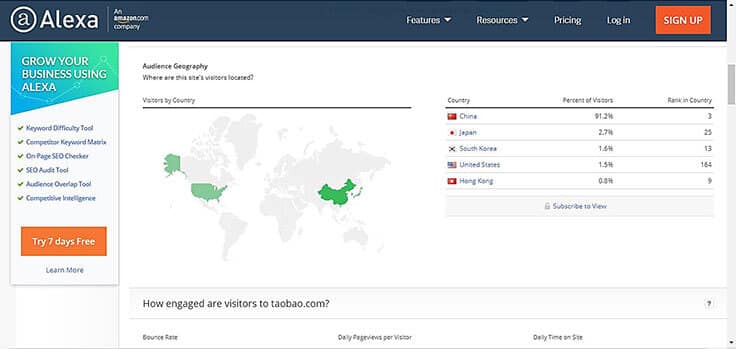 Alexa is a website, An Amazon company that rank a website on the basis of traffic they gain. The rank is calculated making use of a combination of the estimated average daily unique visitors to the site and the estimated number of web page view on the website over the previous 3 months.
32. List some tools for keyword research and analysis?
https://kwfinder.com/
https://keywordtool.io/
https://keywordshitter.com/
https://soovle.com/
https://neilpatel.com/ubersuggest/
https://answerthepublic.com/
Keyword everywhere extension
Keyword planner
33. List the activities we perform in Off-page SEO?
Forum Posting
Blog Posting and Guest Blogging
Blog Commenting
Article Submission
Classifieds
Business Listing
Review Posting
Directory Submission
PPT, Video, PDF and Image or Infographics Submission
Social Bookmarking (SBM)
Social Media Engagement
34. List of Social Bookmarking sites?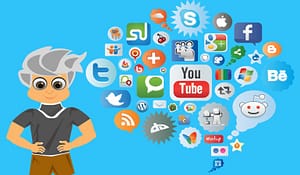 https://www.tumblr.com
https://www.instapaper.com/
https://www.flickr.com
https://www.plurk.com/
https://imgur.com/
https://my.bookmax.net
https://diigo.com
http://www.folkd.com/
https://www.google.com/bookmarks/
https://mix.com
https://medium.com
https://getpocket.com/
https://myspace.com/
http://digg.com/
https://www.pinterest.com
https://plus.google.com
https://www.reddit.com
http://www.scoop.it/
https://twitter.com/
https://www.linkedin.com
https://www.facebook.com
https://youtube.com
https://snapchat.com
https://instagram.com
35. What is cloaking and what is the purpose of clocking?
Cloaking is a technique in which user and search engine crawler see the same web page as different pages such as using hidden text means the color of text and its background is same which is not visible for human eye but crawler can see it because crawler looks for the source code of a webpage. Its purpose is to boost the rank of a website on the search engine for certain keywords.
36. List some Popular SEO Tools?
Long Tail Pro
Google Keyword Planner
Google Search Console
KWFinder
Screaming Frog SEO Spider
Moz Pro
Ahrefs
SemRush
Buzzsumo
Google Analytics
37. What is the URL and how to Optimize it for SEO?
URL (Uniform Resource Locator) Each World wide web page has its unique address called URL.
URL should be short (3-5 words).
Must contain main focus keyword of the web page.
User-friendly easy to remember.
it should not contain the published date and any special symbol except these two hyphens (-) and forward slash (/).
38. Popular SEO Blogs to follow for a digital marketer?
Search Engine Journal (SEJ)
Search Engine Land
Search Engine Watch
Moz
Neil Patel
Backlinko (Brian Dean)
Content Marketing Institute
Hubspot etc.
39. What are the SEO Audit and list website to do that?
SEO audit is the SEO checkup of a website on the basis of the technical infrastructure of the website to optimize website visibility on Search Engine
https://www.woorank.com/
https://seositecheckup.com/
https://iwebchk.com/
https://website.grader.com/
https://www.seoptimer.com/
https://mysiteauditor.com/
40. What is Google My Business?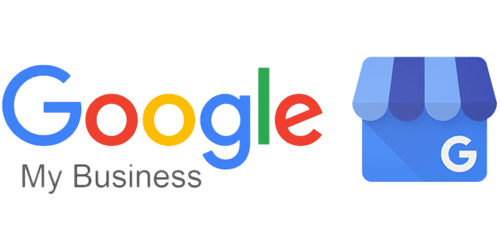 Google my business is a service offered by Google to list your business into the Google search engine which will help you to increase your website visibility to your customers. You can add your business details, phone no. direction or location of your store which can be easily accessed by your customers. It includes:
Updating your business information
Adding photos in your business
Interacting with customers
Monitoring and responding to Google reviews
Managing information
Learn More:
What is Google My Business
41. What is Google trends?
Google trend is a website which is provided by Google to understand the trend of a keyword in all over the world and in certain regions of the world too based on time period. Google trends us real-time search data which will help you to understand the search behavior of users based on time.
42. What is Rank Brain?
Rank Brain Launched on October 26, 2015. It is an Artificial Intelligence-based Algorithm which uses Machine Learning for better understand of searcher intent and provide better result after understanding the context of websites.
43. What is Crawling?
Crawling is an automated process in which crawler read and filter webpages for better indexing.
44. How to Optimize an Image for SEO purpose?
45. What is RSS Feed and how to create RSS Feed?
RSS (Rich Site Summary or Really Simple Syndication). RSS feeds enable publishers to syndicate data automatically. RSS feed can be generator from feed burner website (
https://feedburner.google.com
)
46. What is Domain Authority and Page Authority?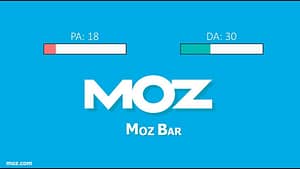 DA
– Domain Authority is the overall backlink strength of the Website Domain. Da is a ranking score developed by MOZ range between 0-100 higher score consider as better.
PA
– Page Authority is the backlink strength of a web page. Pa is also developed by MOZ. The range between 0-100 higher is considered as better. Learn More:
Increase Domain Authority
47. What is Citation Flow and Trust Flow?
Citation Flow
is a prediction of how influential a URL might be based on how many websites link to it.
Trust Flow
is a prediction of how trustworthy a page is based on how trustworthy sites tend to link to trustworthy neighbors.
48. What is Google PageRank?
Page rank is developed by Google which is a calculative software which determines Relevancy of a web page based on who many quality links they have.
49. What is Google Analytics?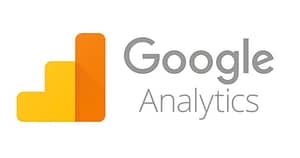 Google Analytics launched in 2005 by Google, It is the most useful tool in term of analysis of traffic based on factors such as real-time user, Demographic User, page views, bounce rate, sessions etc. which help webmaster to track and monitor the behavior and traffic. Also Read:
Google Analytics Interview Question and Answers
50. What is Google Search Console?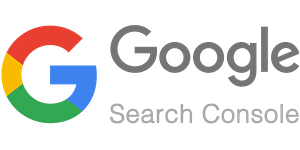 Google search console is a free tool provided by Google. It allows webmasters to monitor crawl pages, crawl errors, crawl stats, site links, HTML errors, some features of analytics. On May 20, 2015, Google rebranded Google webmaster to Google search console.