Once your website is created the next task is to make it rank on a search engine for which we must know how to increase domain authority. Every business owner wishes to see his website on the top of a search engine as that can get him what he hopes to achieve through the digital marketing of his business. There are many factors that contribute to the ranking of a website. Domain Authority which was developed by Moz (a marketing software) is one of the factors that help in determining the rank of a website. Try to Increase Domain Authority Because Higher the domain authority of a website is, higher would be its ranking and its visitor's traffic too. A domain authority also helps in measuring the SEO efforts of a business.
How to Increase Domain Authority of Your Website
Just like Domain Authority, there's another factor that is the Page Authority, however, the Page Authority is given for a single web page whereas the Domain Authority is issued to the complete website.
The Deciding Factors to increase domain Authority is:
The Moz software takes into account various factors before it issues the Domain Authority to a website. A Website is ranked between 1 to 100 where 1 is considered the worst and 100 as the best. Some of the factors that Moz considers to Increase Domain Authority are:
Linking Root Domains:
This is the number of websites that link to your domain by giving backlinks also termed as external links. More the number of backlinks your domain has more will be its ranking.

Moz Rank: This feature measures the strength of the website's external links. It's not just the number of external links that counts but they should be quality backlinks. Moz Rank's scale of ranking a website is between 0 – 10 where 0 is considered the lowest and 10 the highest. Its always better to opt for qualitative backlinks rather than quantitative backlinks.
Enroll Now For Best Digital Marketing Course in Delhi
Quality Content: One of the main deciding factors in ranking a website is its content and its quality. Just like the ranking, quality content helps in achieving a good domain Authority. A content that has been liked, shared and commented on several times is considered to be quality content and its easier for Moz to rank the domain using the quality content accordingly.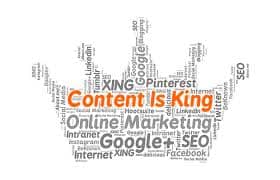 User Friendliness and Search Engine Friendliness: Another factor that Moz considers for Increase Domain Authority is the user-friendliness of your website and the site structure. If the site has not been structured properly it will be difficult for both the search engine to crawl and for the user to navigate and that would hamper the website's rankings and the Domain Authority.
 Steps to Follow for getting a Good Domain Authority:
 Choose a Relevant Domain Name: Choose a domain that is most relevant to your services or defines your services for getting good ranking and domain authority.
Optimization: For best results make sure to optimize your website's content, images, alt tags, and title tags.
Create Quality Content: This is one such factor that is considered as the most important one. A website should emphasize the most on the quality content as that plays a major role in obtaining a good rank from the search engine and to Increase Domain Authority from Moz.
Remember Your Internal Links: We often concentrate on external links only and tend to forget about our internal links. However internal links help the website visitor find what they are actually looking for and that in turns improves the user experience.
Delete the Bad Links: At times we get so much involved with building external links that we forget about whether they are helping us or destroying us. So, we should check our links from time to time and delete the ones that are hampering our ranking.
Once all these things are in place you can leave your worries aside of ranking over the search engines and a good Domain Authority.