SEO Interview Question & Answer: SEO is one of the Most demanding profiles among all Digital marketing Designations. So you have to prepare well for Interview.
Top SEO Interview Question & Answer
SEO stands for Search Engine Optimization which will help you to increase your website visibility on search engine result pages organically (without paid techniques).
Q 2. What are the Types of SEO?
There are Mainly Two Types of SEO
On Page SEO
Off Page SEO
Q 3. What are the SEO Techniques available?
There are Mainly Three Types of SEO
White Hat SEO: This is an SEO technique in which we increase website visibility on SERP by optimizing a webpage for user intent of search, organically and by following search engine guidelines.
Black Hat SEO: This is an SEO technique in which we increase website visibility only for ranking purpose without considering user intent in mind and disrupting search engine guidelines.
Grey Hat SEO: Grey hat SEO is a technique is used for increasing website ranking faster on SERP by using Black Hat SEO technique in moderation.
Q 4. What is On-Page Optimization?
On-Page
SEO is done to get more relevant traffic on the webpage we optimize our individual webpage on the basis of user intent and target keyword to increase website visibility on SERP.
Q 5. What is Off Page Optimization?
Off-page
optimization is the technique of increase website authority by linking your website to the authoritative website of same topic/niche.
Q 6. What are the popular off page Techniques?
Blog Posting and Guest Blogging
Classifieds
Forum Posting
Article Submission
Social Media Engagement
Business Listing
Review Posting
Directory Submission
Blog Commenting
Video, PPT, PDF and Infographics Submission or Image
Social Bookmarking (SBM)
Q 7. What is a Backlink?
Backlinks are the link directing traffic to your site from other websites.
Q 8. What is an inbound and outbound Link?
Links connecting a webpage to another webpage of the same website is called Inbound Links. Links connecting a webpage to another webpage of the different website Outbound Links.
Q 9. What is No-follow and Do-follow Links?
No-follow: Also called non-value passing links. These are the Links which direct traffic to the website but not SEO Juice to the linked websites by disabling crawlers to visit the linked site. Syntax: <a href= "https://iiadm.in/delhi" rel= "nofollow">IIADM</a> Do-follow: Also called value passing links. These are the Links which direct traffic as well as SEO juice to the linked websites. Syntax: <a href= "https://iiadm.in/delhi" rel= "dofollow">Best Digital Marketing Institute in Delhi</a>
Q 10. What is Anchor Text?
Anchor text is also known as link label or link text or link title, that convert a text into a clickable link which can direct users from one webpage to the other webpage on the internet.
Q 11. What are the organic results?
The organic result are the web pages shown on SERP Organically without any paid advertisement.
Q 12. What is Google bot?
Google bots are the software or search bot which is used by Google to find new webpages by crawling throughout the internet and indexing them into their database on the basis of categories and SEO score and Ranking them on SERP.
Also Read:
Google Analytics Interview Questions and Answers
Q 13. What is the popular Search Engine with their Search Bots? Search engine        Bots
Google                     Google bot Yahoo                      Yahoo Slurp Bing                         Bing Bot MSN                         MSN Bot Ask                           Teoma Excite                      Architect spider Inktomi.com          Slurp AltaVista                 Scooter Lycus                       Lycos Spider (T-Rex) Look smart             Mantra Agent Cuil                           Twiceler Alexa                        ia archiver
Q 14. What tools do you use for doing SEO? Most Used SEO Tools
Google Analytics
Google Search Console or Webmaster
Alexa
MOZ
Small SEO Tool
Keyword Everywhere
Google Trends etc.
Q 15. What is Google Sandbox?
Google sandbox is the place where new and less authoritative site were kept for a certain period of time which prevent new website to rank on SERP till they gain some authority on the internet. This also may happen due to the building too many links within a short time span.
Q 16. What are the limitations of title and description tags in Different Search Engine and Devices?
Every Search Engine read pixels in order to show them into the search result without cutting off some characters, they show approximate character for title and description which are listed below. You can use
https://serpsim.com/
for visual understanding of how your webpage will show on SERP.
For Different Search Engines.
Title            Description
Google
    50- 60/ 590pixel    150-160/ 930pixel
Yahoo
                60-72            155-165
Bing 
                       65            155
Ask   
                       70            312
For Different Devices.
Title        URL        Description
PC 
         585px/70    590px/85    930px/150
Mobile   
585px/70    310px/50    835px/130
Q 17. What is DA and PA and how to increase it?
Domain Authority
is a Matrix by MOZ which Range from 1-100 which provide a score on the basis of overall backlink strength of the website domain.
Page Authority
is also a Matrix by MOZ which Range from 1-100 which provide a score on the basis of backlink strength of a webpage. To
Increase DA and PA
you will need to get backlinks from authority website of the same niche you can disavow all links coming from low quality and
spammy websites
.
Q 18. What is 301 and 302 redirect?
301 redirect
is used to permanently redirect a URL to other URL which will pass SEO values to the redirected URL.
302 redirect
is used for temporary redirect of a URL from one URL to others which will not pass SEO value to the redirected URL.
Q 19. What is Cloaking?
Cloaking is the technique in which a webpage is optimized in such a way to represent the same webpage differently to users and crawlers.
Q 20. How to Decrease Website Load Site?
To Decrease Website Speed you can optimize below-listed things.
External style sheets
Reduce URL redirects
Minimum images Dimensions
Compress Images
Reduce HTTP requests.
Q 21. What is the webmaster or search console?
This is a free tool or service provided by Google to get the following report which is listed below
Indexing Data
Linked site Data (backlink report)
Search Queries
Crawl problems
HTML problems
CTR
Sitemap Submission
Q 22. What is robots.txt with syntax and what are the different ways to restrict search engine crawlers to crawl a website?
It can be Done by three Ways:
Robots.txt
rel=nofollow
Robot Meta Tag: <meta name="robot" content="noindex,nofollow">
Robots.txt
is the .txt file in which you can write instructions for the crawler to crawl or not to crawl the specified URLs.
Syntax
User-agent:* (for all search engine crawlers) Allow: https://iiadm.in/delhi (Specify your URL that you want to crawl) Disallow: wp-admin (Specify URL to restrict crawler)
Q 23. What is Keyword Density, Ideal Keyword density range and how to calculate keyword density?
Keyword Density
measure of how many times a particular keyword or key phrase repeats in the entire article. Ideal Keyword density Range in between 0.5-2.5 Keyword density= Number of repetition/Total Number of words * 100
Q 24. What are the popular on page Optimization Techniques?
Meta Tags (Title, URL, Description, and Tags)
Body Tags (H1, H2, H3, H4, etc.).
Website Speed
Content Optimization
Keyword Density, Keyword proximity, and Keyword prominence.
Multimedia (Video, Image with alt text, gifs, infographics etc.)
Internal Linking and External Linking.
Content-Length above 1000 words.
Social Sharing Links.
Q 25. What is Page Rank or PR?
This is a Google Metrix which provide a rank to every webpage on the internet on the basis of its SEO score. Page Rank Range from 0-10. On April 15, 2016, Google announced the official shutdown of Page rank toolbar.
Q 26. What is a keyword?
Keywords are the most relevant words for a search query searched by the user which is used by google algorithm to understand the relevancy of webpages on the searched query to rank it on SERP.
Also Read:
Digital Marketing Interview Question and Answers
Q 27. What is the URL?
URL stands for Uniform Resource Locator which is a unique web address for every webpage on the internet.
Q 28. What is a Meta Tag?
Meta Tags are the elements in Html markup language that interact with Search Engine.
Meta Title:
Title tag is used to understand the content of the webpage. It plays an important role in CTR must contain a focus keyword at the beginning of the title.
Meta Description:
Description tag is the short summary about the webpage for a better understanding of the content of the webpage.
Meta Keywords:
Meta Keywords are the related keywords of your topic which help search engine to understand the relevance of your webpage content.
Q 29. What is Search Engine and what are the popular Search Engines?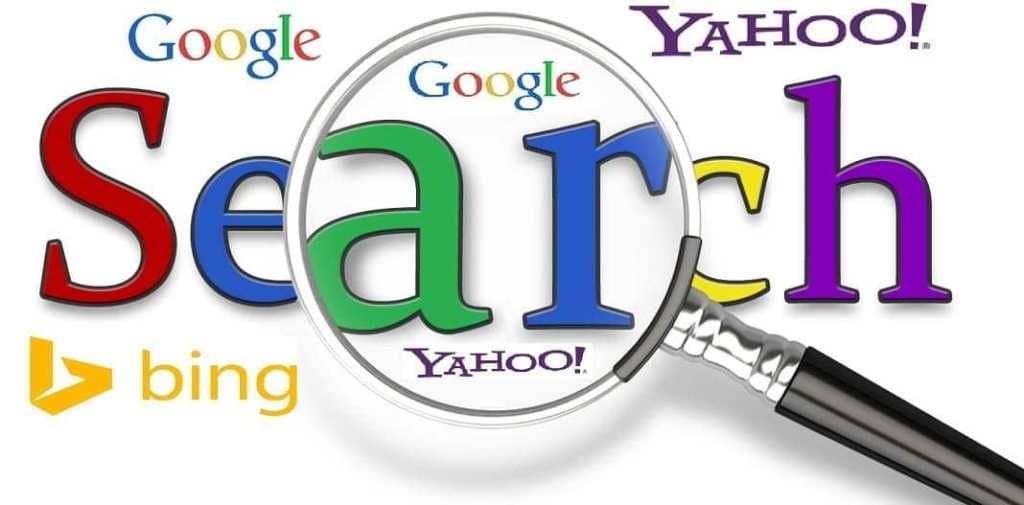 Search Engine is a web application that provides answers of searchers query from its database on the basis of Relevancy of a webpage to the search intent.
Q 30. What are the most important Google ranking factors?
Top 3 Ranking Factors.
Content
Backlinks
Rank Brain
Q 31. What are the black hat SEO techniques?
Low quality or duplicate content.
Links from adult sites.
Hidden text.
Google Bowling etc.
Links from spam sites.
Keyword stuffing.
Cloaking.
Learn Digital Marketing from Industry Experts:
Digital Marketing Course in Delhi